About us

Our purpose is to secure our members' future. Our dedicated teams help half a million members by providing pensions services across various industries.

Investing

We are prepared to be brave on behalf of our members. This comes through adapting to evolving needs, challenging others where necessary, and collaborating to drive better results.

Pension administration

We are committed to delivering an exceptional member and client experience that goes beyond basic administration.

Knowledge hub

We're keen to share more about what we think, what we do and how we do it. Click on the topics below to learn more.
Our Defined Contribution Service
By providing DC arrangements within the wider rail family, we can give assurance, comfort, efficiency and an extremely robust service to you and your members.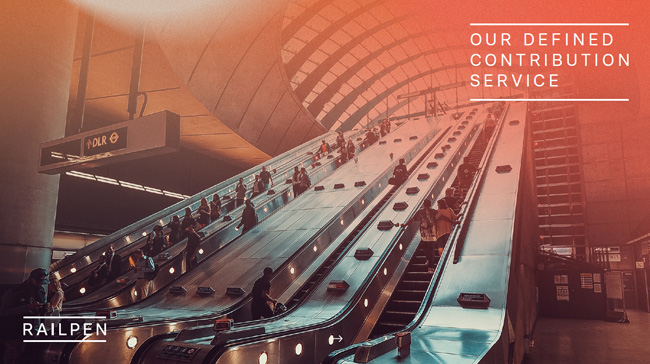 Whilst we are extremely proud of our Defined Benefit (DB) heritage, we also understand that the industry is broad and Defined Contribution (DC) schemes are sometimes part of an employer's benefit programme.
We know that our members trust and have confidence in the Railways Pension Scheme, and we believe that the value our customers get from being part of the wider rail family is invaluable.
That's why we provide our customers with a high-quality, value for money DC proposition. Read more about it here.