About us

Our purpose is to secure our members' future. Our dedicated teams help half a million members by providing pensions services across various industries.

Investing

We are prepared to be brave on behalf of our members. This comes through adapting to evolving needs, challenging others where necessary, and collaborating to drive better results.

Pension administration

We are committed to delivering an exceptional member and client experience that goes beyond basic administration.

Knowledge hub

We're keen to share more about what we think, what we do and how we do it. Click on the topics below to learn more.
RPS Trustee Director Gerry Doherty passes away
With enormous sadness, I am sharing with you the news of the passing of Trustee Director Gerry Doherty. Gerry had not been feeling at his best, but it was still a shock to learn of his death, and the Trustee Board will miss his friendship and wisdom.
Gerry, an RPS 1994 pensioner, worked for the Operations Department of the British Railways Board for over 15 years before devoting the rest of his working life and retirement to representing and improving the future for others.
He did this across several roles within the TSSA union, before serving as its General Secretary from 2004 until 2011, when he retired. Gerry also served on the General Council and the Executive Committee of the Trades Union Congress (TUC) and was also a member of the Commission for Integrated Transport (CfIT) while it operated.
After he retired, Gerry was a director of South Central Youth (SCY), a charity devoted to supporting and empowering young people in South London. Not many people knew that he had met Nelson Mandela, but everyone who spoke with him knew of the pride and joy he had for his granddaughters.
He became a Trustee Director in 2018 and later also joined the Railpen Board in that capacity. In both these roles, he was passionate about protecting members' benefits and helping members to understand their options. He will be keenly missed by many of us.
I'm sure you will join me in sending our love and condolences to his wife Anne, their children and granddaughters. 
Christine Kernoghan
Chair, Trustee Board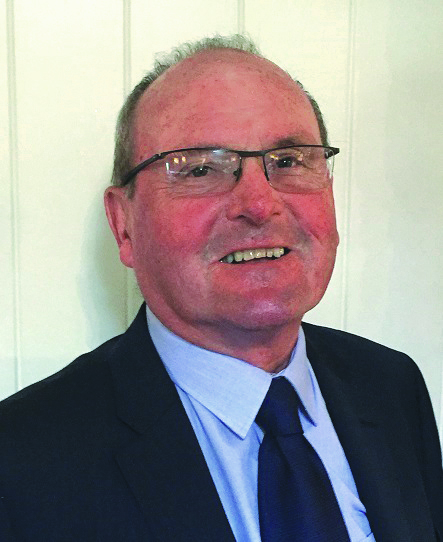 Gerry Doherty, Trustee Director, Railways Pension Schemes