Why Railpen's Real Assets team believes green acquisitions make sense for our members and the planet.
With its latest sustainable biomass plant acquisition, we interview members of Railpen's Real Asset team about the project and its importance.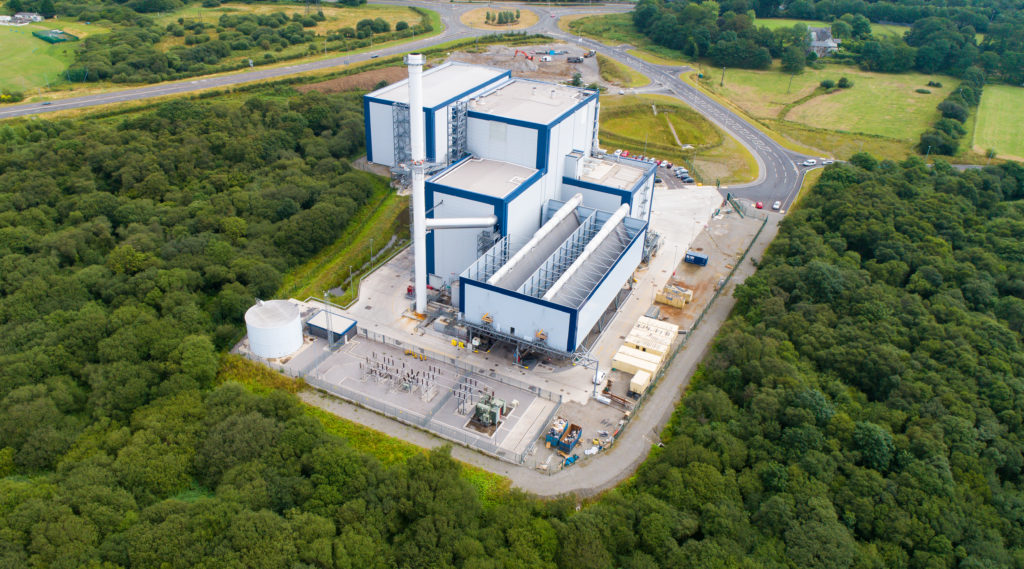 In collaboration with Greencoat Capital LLP, we have acquired a share of the Margam Green Energy Plant (MGEP) in Port Talbot. The investment builds on Railpen's previous investments in green and renewable energy sources.
MGEP is a sustainable biomass energy generator powered by waste wood sourced in the UK. Its output can displace around 150,000 tonnes of CO2 per year. This is the second sustainable biomass energy investment by Railpen, following funds invested into the Sleaford Renewable Energy plant in Lincolnshire in 2020.
Ted Jennings and Cristiana Dochioiu from our Real Assets team answer some questions on this recent acquisition
Why invest in green solutions?
Ted: We believe that financial and sustainability outcomes are not mutually exclusive – they are complementary and integral to protecting the interests of our members over the long term. Our long-term time horizons are a differentiator from many others in the market. They enable focused, properly assessed, and patient investments that are critical to the success of our purpose to secure our members' future.
Cristiana: We're always interested in opportunities which present predictable long-term returns, and we believe assets like MGEP provide that. We believe increasing the green initiatives, like renewable energy assets, within our portfolio achieves the aims our members need. Railpen aims to deliver tangible financial outcomes and drive meaningful change to support the global ambition to tackle the climate crisis.
How did you go about the acquisition?
Cristiana:  The transaction was brought to us by Greencoat Capital, with whom we have built a strong partnership through our first co-investment together. Given our interest in the sustainable biomass sector and based on a thorough due diligence process undertaken by the teams, we concluded the asset would be a natural fit for the portfolio. The decision to co-invest is also based on the underlying benefits of our partnership structure which is underpinned by a strong alignment of interest and the trust we have in the expertise and knowledge of Greencoat's biomass team.
What benefit do you find from having an in house team that can specialise in such acquisitions?
Ted: We believe in the importance of strong in-house capabilities. They enable cost control, transparency, and allow us to build up expertise in specific asset classes. However, we recognise where external support would improve outcomes for our clients and members, so we can be a positive partner to others who bring their own specialism in a specific field or asset.
Are you purely focused on Biomass renewable energy?
Cristiana: No, we continue to seek predictable returns that will improve both the world our members' will retire into and their retirement outcomes. We now have investments in sustainable biomass through MGEP and Sleaford. However, these are only part of a diverse portfolio of renewable and greener energy projects, including smart metering, our two windfarms at Carraig Gheal and Tralorg and investment in sustainable neighbourhoods.
Ted: The industry is starting to recognise the importance of these assets. We're proud to be an established partner to a number of such projects. We have the internal capability to lead acquisitions, drive change, or partner with specialists, as necessary, in order to deliver our members' pensions in a sustainable, affordable and secure manner.
Does this add to Railpen's "Green" credentials?
Ted: This is not about credentials, it's about doing the right thing for the members we serve – it makes financial and societal sense. Railpen has clearly set out its journey to Net Zero and goes into detail as to the importance of ESG investing in its Stewardship report.
Cristiana: The investment team at Railpen works in a wholly integrated way with our Sustainable Ownership colleagues and the wider Fiduciary teams, including Risk Management. This way, we ensure we consider opportunities and risks from many angles, using different data sources, at all points in the lifecycle of an asset whilst continuing to drive our net zero ambitions. This process will also apply across the team's new growth infrastructure portfolio which will be looking to contribute further to net zero by investing across UK's energy transition sector, new technologies and other growth areas.
For more information about our Real Asset team, click here.